About us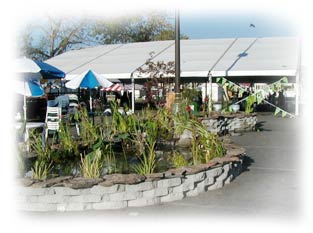 George and Loretta Downs, our owners, installed their first water garden in 1989. At time there were few supplies available to them, and learning was hands on.
A desire was born to create a place where anyone could find a complete selection of pond products, so that no one would go through the same frustrating and expensive mistakes. The lower Willamette Valley was ready for a water garden specialty store, Downs By The Pond opened July 2, 1994.

George and Loretta invite you to come visit
their dream in the making.